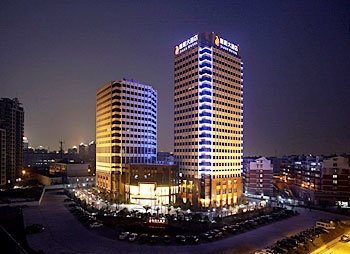 The Jiahe Hotel is one of the newest hotels in Ningbo, having been renovated in 2016.
The hotel is conveniently located just 3km from Ningbo Railway Station and 11km from Lishe International Airport. In addition, Yunxia Road Metro Station is just a short walk away. This hotel is located near many of Ningbo's attractions including the Tomb of Quan Zuwang, Nantang Old Street and Tianyi Pavilion Museum.
This hotel makes a great place to kick back and relax after a long day of sightseeing. This Ningbo hotel offers parking on site.
According to our guests, this hotel provides a very high level of service. This hotel is the usual choice for a large number of business travelers. This hotel is consistently one of the most popular choices for travelers to Ningbo.